students - events
Student Conference 2024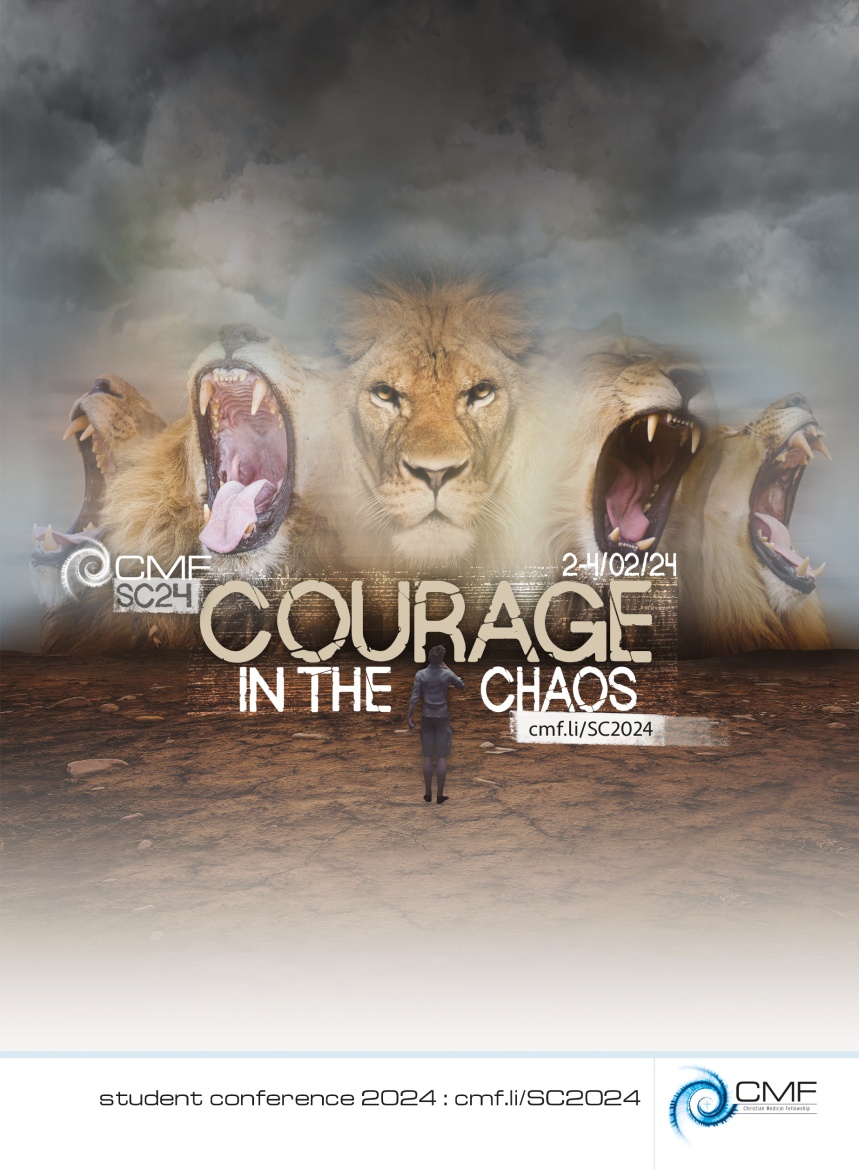 When: 2 - 4 February 2024
Where: Yarnfield, Stone ST15 0NL
Hosted by: CMF

To view the conference programme please click here.
To download the PDF, right click on the link above and select 'Save Target As...'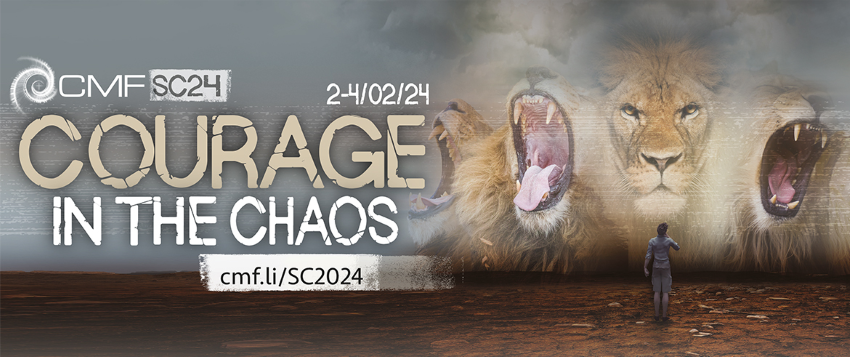 Courage in the chaos - lessons from the life of Daniel
Uni, placement, exams, family, friends, church, life! With pressures from left, right and centre, and increasing hostility to our Christian faith, we as Christian medical, nursing and midwifery students can feel caught up in a chaotic world. So, what does it take for us to courageously live for Christ in the classroom, clinic and beyond?
Like us, Daniel knew what it was like to live in a world where he faced opposition. What he believed and how he chose to live his life was different from the status quo. Yet in Babylon, the superpower of its day, he held on to the truth of who God is and faithfully served him.
Join us for CMF Student conference 2024, where Dr Amy Orr-Ewing will help us draw lessons from Daniel's life and encourage and equip us to courageously live and speak for Jesus amidst the chaos of life!
Guest Speaker: Dr Amy Orr-Ewing

Amy is interested in the intersection of questions of meaning and faith with the marketplace, education and policymaking. Amy holds a doctorate in Theology from the University of Oxford. She enjoys broadcasting in the media and giving public lectures. Over the last twenty years, Amy has given talks and answered questions on university campuses around the world. She has also addressed UK Parliamentarians, and in the US staffers on Capitol Hill, and at the West Wing of The White House. She speaks in banks, businesses, and consultancy firms as well as churches and conferences.
Amy is also the co-founder of REBOOT, an innovative youth initiative aimed at helping teenagers think deeply about faith, which now runs in countries all over the world. Amy lives in Oxford with her husband 'Frog'. They have three boys, JJ, Zach and Benji.


Please note that this conference will not be live streamed.