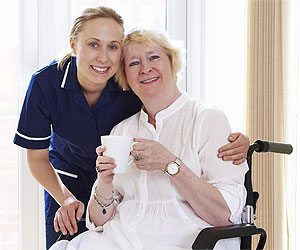 In the modern health service, medicine and healthcare are being increasingly delivered in multidisciplinary teams. The importance of working well together across professions is vital for the well being of our patients. As Christians we also want to model the unity in Christ that is expressed in Jesus' prayer in John 17:20-23, so CMF also aims to reach out and support Christians of all healthcare disciplines.
CMF has close partnership links with Christian Nurses and Midwives, and the Allied Professions Christian Network, as well as long standing relationships with Christian Dentists Fellowship, Healthcare Christian Fellowship and Nurses Christian Fellowship of Scotland.In addition, many local CMF groups and students groups include Christians from a variety of health professions.
CMF's allied professions ministry works in partnership with these bodies and includes: conferences, training days and events, web based resources, advocacy and support for Christians in all health professions, and networking through local fellowships.
CNM: Freshers' Top Tips

Fresher? Student nurse or midwife? Christian? Here are our top tips for you as you start your training.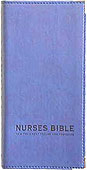 Special Offer for Student Nurses

Nurses Bible - New Testament, Psalms and Proverbs

Published by: The Bible Society in Australia (2008)

ISBN: 9780647516263

Special Offer Price: £7.00 (RRP £10)
The Nurses Bible contains nurses' own stories - their personal testimonies and accounts of how God has made a difference in their lives: in the lives of individual nurses and their patients.
Their frank stories:
- illustrate what it means to be a Christian nurse in a secular society
- reassure other Christian nurses
- offer a source of inspiration
- acknowledge that being a Christian really does make a difference
- reveal that there is a commonality to our experience
- remind us God is around us, in us and with us: that we are not alone