students
Welcome to the CMF Student Nurses and Midwives page!
Do you want to integrate your faith and your nursing, connect with others who share your passions, and learn how to handle tricky ethical issues?
Integrating faith and nursing doesn't happen 'just like that'. It takes time, and it's best to start on day one! That's why, from your early weeks at nursing school to your transition into early qualified years, CMF is with you every step of the way.
The lifeblood of CMF students is the local group which complements church and CUs, studying topics relevant to Christian nurses and midwives, running evangelistic events and eating local nurses' food!
Being a member means you receive our student journal Nucleus packed with great resources, and a new nurses' magazine, information about all our regional events, as well as loads of other benefits.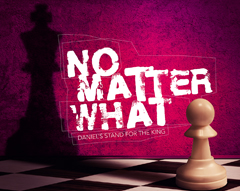 CMF Student Conference 2017: book online
A big highlight of the year is the Student Conference. Held in February you'll meet hundreds of other Christian nursing and medical students for great Bible teaching, worship, food and a lot of fun.
Check out our pages to find out what we get up to and feel free to get in touch. Most of all, get stuck in!

We look forward to meeting you.