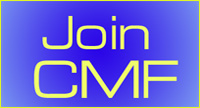 CMF exists to glorify God by uniting and equipping doctors and medical students, to live and speak for Jesus in medicine.
There are about 800 student members of CMF across nearly 40 universities in the UK and Ireland.
Do join us: connect with other Christian medics; learn what it means to practice Christian medicine; and make use of some great opportunities to serve Christ at medical school!
Book now for Student Conference 2016!
| | | |
| --- | --- | --- |
| connecting | learning | serving |
CMF groups at university
There are CMF student groups in nearly all of the 25 English, seven Irish, five Scottish and two Welsh medical schools. Each one is different in the way they organise themselves, but they're all groups of Christian medics who want to unite in fellowship.
The CMF group is not church, nor is it the same as a Christian Union (CU). We think that its vital that all Christian medical students are committed to their local church, and to their CUs.
CUs are made up of Christian students from different churches, working together for mission on campus. They meet together for prayer, evangelism and teaching from God's Word to motivate and train them to live and speak for Jesus in the university.
The aims and tasks of a CU are very similar to some of CMF's, and CMF groups can therefore be seen as 'faculty sub-groups' of CU; part of the wider mission of CU, praying for and reaching your friends with the gospel. CMF is complementary to CU, not alternative.
CMF for the rest of your career
Medicine is vocational; nearly all medical students will go on to be doctors. And so CMF is not just a sub-group of CU, it is also a professional group. We want to integrate our faith fully with our medicine, to be Christian doctors. We're not just medics, who happen to be Christians, or Christians who happen to be medics. We're Christian medics, and we seek to serve Christ as we live and speak for him in medicine. Becoming truly Christian medics is a career-long process and its important to understand and practise our medicine in a Christian way from the very beginning.
CMF is concerned with the growth and maturity of Christian medical students and doctors, with explaining the good news of Jesus to all we meet, with worldwide mission to those in need, and with the values of truly Christian medicine.
So the CMF group exists as both a faculty sub-group of the CU while you are at university and as a professional group from the beginning of your career in medicine, and beyond!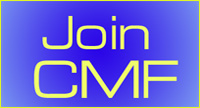 Christian medical students visibly united, working through what it means to be a Christian in medicine, encouraging one another in opportunities to serve God in medicine, and especially to be a faithful witness. Connecting, learning and serving; to live and speak for Jesus, as Christian medical students.