1st incision
CMF's
podcast
, opening up the interface between Christian faith and medicine, nursing and healthcare.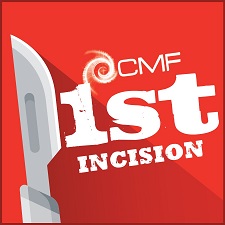 1st incision
is published every two weeks on Fridays at 17:00, UK time. Each episode (20-30 minutes) will include an interview with a Christian working at the cutting edge of medicine, nursing, bioethics and related fields.
1st incision is available from the usual podcast providers including:
The
COVID-19 voices from the frontline
podcast, is published through the same feed as
1st incision
.
Season 3 started 20 March 2020
Season 2:
November 2019-February 2020
Season 1: July-September 2019