1st incision
CMF's podcast, opening up the interface between Christian faith and medicine, nursing and healthcare.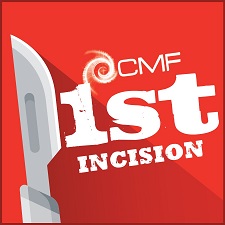 1st incision comes out regularly, exploring topical issues at the interface of Christian faith and healthcare.
We also produce special series and episodes that explore an area of interest in more depth. In 2022 2023 we have run special series on building a resilient faith for junior doctors (Junior Foundations), Christian leadership in healthcare (CHLN Podcast), and a regular series looking at topical news issues (Finger on the Pulse).
In 2020 we ran a 40-episode series called Voices from the Frontline, talking to Christian health professionals working at the forefront of the response to the COVID-19 pandemic.
We also publish conference talks and other resources.
You can subscribe on the following feeds, or by searching for 1st incision on your podcast app of choice and hitting the subscribe button: