1st incision
CMF's
podcast
, opening up the interface between Christian faith and medicine, nursing and healthcare.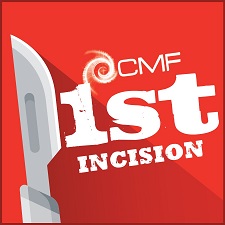 1st incision
is published every two weeks on Fridays at 17:00, UK time. Each episode (20-30 minutes) will include an interview with a Christian working at the cutting edge of medicine, nursing, bioethics and related fields.
The podcast is currently taking a summer break, but season 4 of 1st incision will start in the autumn. Watch this page for more details.
1st incision is available from the usual podcast providers including:
The
COVID-19 voices from the frontline
podcast, is published through the same feed as
1st incision
.
Season 3 20 March - 26 June 2020
Coronavirus and costly love

MARCH 20, 2020

Personal well-being and going the distance

APRIL 3, 2020

I feel, therefore I am APRIL 17, 2020
How long, Oh Lord? Finding hope when the storm clouds gather APRIL 25, 2020 - from the CMF National Online Gathering
Life beyond COVID-19 APRIL 25, 2020 - from the CMF National Online Gathering
Medical Mission, 'Tentmaking' and finishing the Task MAY 15, 2020
Christian nurses ministering globally MAY 29, 2020
Miracles JUNE 12, 2020
Series three recap & finale JUNE 26, 2020
Season 2:
November 2019-February 2020
Season 1: July-September 2019