Putting you in touch with a more senior Christian doctor
Ensuring you have local contact
Helping you settle in
Providing mentoring and friendship
CMF Junior Doctors' Welcome Scheme
Dr Anita Lavery on the benefits of having a mentor while a junior doctor.
As a Junior Doctor it can be quite daunting to start a new placement in a new town or city. On top of the pressures of adapting to your new environment and learning the ropes, it can be a very lonely time as well.
Thankfully, help is on hand! The Christian Medical Fellowship's Welcome Scheme will put you in touch with a more senior member in your new posting or wherever you are. It ensures you have a local contact to help you settle in and to provide mentoring and friendship at the times you need it most.
CMF Head of Graduate Ministries, Dr Pablo Fernandez, writes: 'One of the most useful things that CMF members can do is to support juniors as they get through the challenges of their professional training years. We keep hearing great stories of how people are blessed by the support received during these crucial years at the start of their careers. It works both ways, too, with senior doctors finding their faith challenged and refreshed through these encounters. I encourage everybody to get involved if they can.'
Just give us your new contact details (including your mobile phone number, and your current hospital) and we'll do the rest!
If you are interested in being a Welcomer yourself, we want to hear from you!

Foundations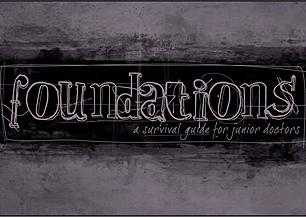 See also Foundations - a survival guide for junior doctors: now available from the CMF bookstore.