Junior Doctors' Committee
Andrew McArdle: Portfolio - Chairperson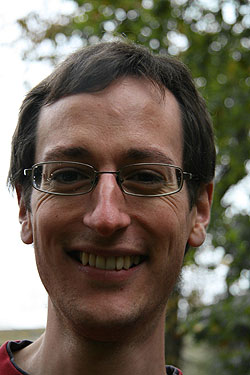 I'm a trainee paediatrician based in London and took over as Chair of the Junior Doctors' Committee in mid-2012. I enjoy cycling for pleasure and commuting, and recently discovered I'm better at running than I expected. I'm uniformly bad at ball games.
My role is to provide leadership, chair our meetings and help support all committee members in their roles. I also represent the committee to the board of trustees of CMF.
Anne Hounsell: Portfolio - Prayer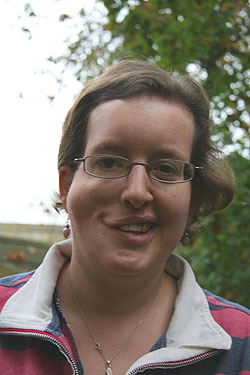 Hi, my name is Anne and I am in charge of the prayer portfolio. I have just started the palliative care registrar training programme, of which my first year is in Chelmsford.
I enjoy swimming, reading and sailing, as well as cooking for friends (especially baking cakes!) I am in the process of trying to learn to knit. I help lead Bible studies for our 20s-30s group at church.
The prayer portfolio involves producing quarterly prayer letters and helping in this area at the junior doctors' conference. An annual prayer day has been set up, which we are hoping to develop further this year.

Sarah Maidment: Portfolio - Social Media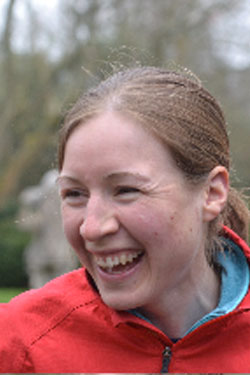 I'll be starting GP training in the Oxford Deanery in August.
I'm mad keen on road biking - particularly if it involves big hills and big miles. I also enjoy tea and cake, playing my flute in the band at church and a good game of Scrabble.
Role on the JDC committee: BMA Liaison - I liaise with CMF members on the BMA Junior Doctors Committee so that we can be praying for topical issues. Where possible, I attend national BMA conferences as a representative. I aim to increase CMF junior doctors' awareness of the work of the BMA and encourage them to get involved.
Clare Mason: Portfolio - Students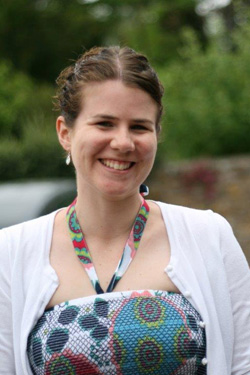 I work with Andrew on the Student Portfolio.
I trained at Leicester University and am currently an FY1 in Kettering. I go to Knighton Free Evangelical Church in Leicester and am involved in youth work there.
I enjoy playing the violin, baking, and sailing.
Gemma Sheridan: Portfolio - Graduates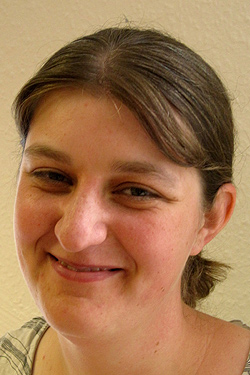 I am currently a trainee in Obs & Gynae in Mersey Deanery having spent several years in General Surgery. I am also studying for a diploma in Clinical Leadership.
I sing in an acapella choir and enjoy walking in North Wales.
My portfolio is graduates. I liase with the CMF graduates committee who coordinate CMF's support for consultants and GPs. I also work with PRIME to keep the junior's committee up to date with developments.
Andrew Flatt: Portfolio - Publications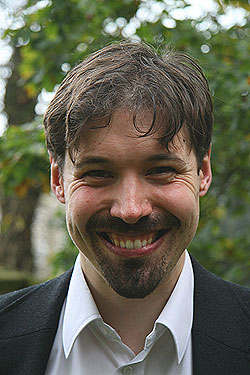 A microbiology ST3 in London and an Anglican by denomination, I have a big interest in theology.
I enjoy reading C.S.Lewis and Leslie Weatherhead, and have particular interests in the Old Testament, and the development of Christian character. I live with my wife in Hampshire. For recreation I enjoy computer games and martial arts.
Publications Portfolio
CMF's publications are Triple Helix, the quarterly CMF journal, and Nucleus, its student counterpart, to which we contribute. We are also working on a junior's book for publication later this year. Throughout, we aim to inform on topical ethical issues and pastoral support in the light of Scripture.
Jesuloba Abiola: Portfolio - Conference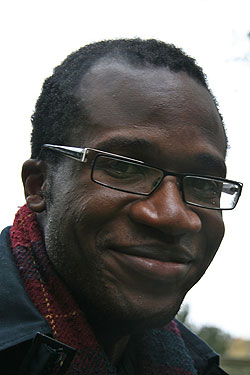 I am currently a Second Year Foundation Doctor in Oxford. I trained in London and am soon to start studying Dentistry in pursuit of a career in Oral and Maxillofacial Surgery. I am on the Conference Portfolio and have grown from the ministry of CMF since my time at medical school. I enjoy playing rugby, running, reading and hanging out with friends.
Being on the Conference Portfolio for me is exciting as it is a way of serving junior doctors by planning conferences and seminars on topics that we struggle with. It involves liaising with people from other portfolios and those who are experienced and knowledgeable in a wide range of issues.
Vic Parsonson: Portfolio - International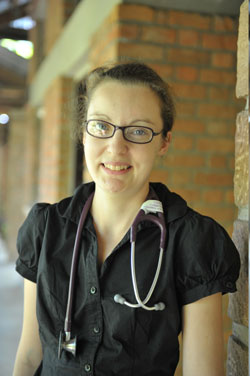 I'm currently an FY2 doctor in the West Midlands, about to take two years out of training to work in a missionary hospital in Madagascar.
I trained at Birmingham University, and am currently completing a part time MSc in palliative medicine. I go to St John's Church in Harborne. I've previously been involved in two CMF summer teams to Central Asia. I enjoy canoeing and language-learning, and am currently trying to master the Malagasy language in preparation for Madagascar later this year.
I have responsibility for the international portfolio. This includes sitting on CMF's international committee as the juniors' representative and giving a junior's perspective on the topics discussed. I am also involved with inviting international junior doctors to CMF events, particularly the Juniors' Conference each Autumn.