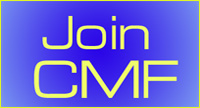 Nurses and midwives form the largest group of staff in the NHS, and we are delighted to welcome Christians in these professions (qualified and student) to CMF.

CMF's Nurses and Midwives Department exists to glorify God by uniting and equipping nurses and midwives in the British Isles to live and speak for Jesus Christ. We stand together with our Christian medical colleagues, seeking to grow with them in faith and in numbers.

Our aims are:
Discipleship - to unite nurses, midwives and students in Christ, and to encourage them to deepen their faith, live like Christ, and serve him obediently, particularly through acting competently and with compassion in their nursing practice.
Evangelism - to encourage Christians in nursing and midwifery to be witnesses for Christ among all those they meet.
Mission - to mobilise and support all Christian healthcare professionals, especially our members, in serving Christ throughout the world.
Values - to promote Christian values, especially in bioethics and healthcare, among nurses, midwives and students, in the church and in society.

You can learn more about our student ministry on our Student Nurses & Midwives pages.
You can learn more about our work with qualified nurses and midwives on our Graduate Nurses and Midwives pages.
You can also keep in touch with CMF Nurses and Midwives via our Facebook page and Twitter stream.
CMF events are held throughout the year and Christian nurses and midwives (both students and qualified) are all welcome. Please join us - and contact Steve Fouch if you want to find out more.
You can invite qualified and student nurses to join CMF by purchasing a Gift Membership for them.
We would love to hear from you!