Welcome to the CMF Student Nurses and Midwives page!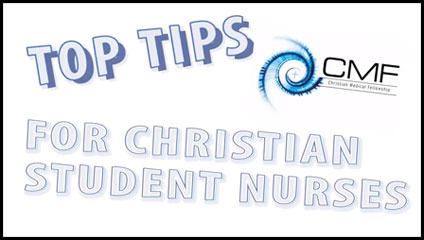 Do you want to integrate your faith and your nursing, connect with others who share your passions, and learn how to handle tricky ethical issues?
Integrating faith and nursing doesn't happen 'just like that'. It takes time, and it's best to start on day one! That's why, from your early weeks at nursing school to your transition into early qualified years, CMF is with you every step of the way.
The lifeblood of CMF students is the local group which complements church and CUs, studying topics relevant to Christian nurses and midwives, running evangelistic events and eating local nurses' food!
Being a member means you receive our student journal Nucleus packed with great resources, and a new nurses' magazine, information about all our regional events, as well as loads of other benefits.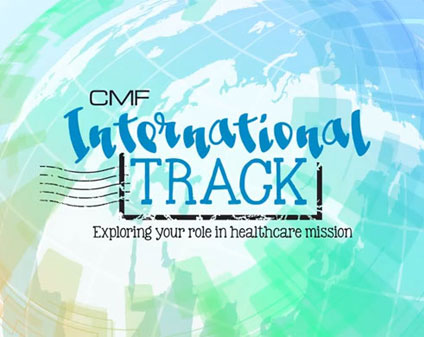 How do I know if I am called to work internationally?
How do I choose where to go?
How can I best use my nursing or medicine?
How long should I go for?
Join CMF's new 18-month International Track where we will address these issues and more!
Aimed at: medics, nurses and midwives .
Priority given to students in the last three years of their course and graduates within two years of qualifications to fit alongside your regular studies/placements/work.
Five day sessions in London with experienced missionary speakers. Dates: 20 May 2017, 11 November 2017, 24 February 2018, 9 June 2018, 15 September 2018.
Assignments and personal reading after each main session.
Three two-hour webinars on Wednesday evenings, looking at different mission-related topics each week.
A 24-hour stay at All Nations Christian College. Date: 1-2 September 2017.
Two days at the Developing Health Course (DHC) with a mission fair, lectures,practical skills and workshops focusing on different areas of healthcare in resource-poor settings. Dates: 2-14 July 2017 - further days available, and also July 2018.
We will link you with a mentor who has experience of overseas work - someone who can meet with you, answer your questions and support you on your IT journey.
Participation in one of two group mission trips in August 2018, to either Uganda or India (TBC) We will consider your elective or other SMT if you cannot make these fixed date trips.
Cost: £350 covers everything listed except for your travel costs, any accommodation or further days at DHC (two paid for), and your mission trip in summer 2018.
A letter can be offered from CMF to your church/family/friends helping you ask for personal prayer and financial support with costs.
Interested? Please contact Pippa or Fi on internationaltrack@cmf.org.uk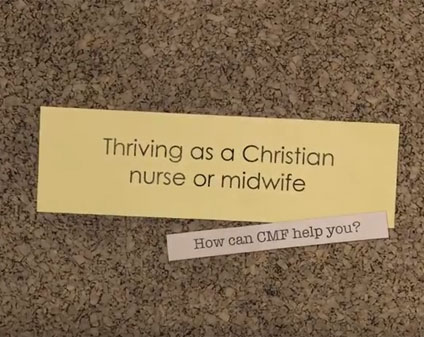 Are you a qualified or student Christian nurse or midwife?
Find out more about why CMF is for you.