Calling all Freshers!

Freshers, find out more about Christian Medical Fellowship's student ministry in this video.
Welcome to medical school! You've just begun a lifelong journey. In the next few years, you'll learn thousands of new words, meet more people than you could ever imagine, and sit countless exams. You'll share some of the happiest and saddest times in patients' lives.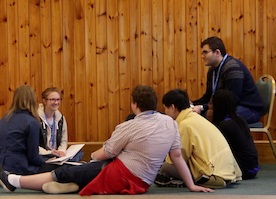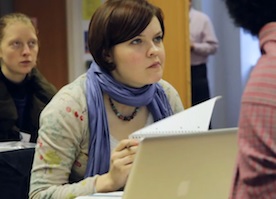 Much of student life is no different to anyone else's. Managing money or finding accommodation are issues for all students. If you've come to university as a Christian, there is more to consider. Where will you go to church? Will there be any other Christians on your course? How will you fit in with new friends who have different priorities without compromising your beliefs?
All Christians face these questions, and both your new church and Christian Union will be able to help. But some issues are much more specific to the Christian medical student - particularly later in the course. How do you respond to ethics lecturers who argue against belief in God? What do you do if asked to watch, or help with, an abortion? What do you say if a patient asks to pray with you?
CMF can help with these questions and many more! We are a fellowship of more than 4,000 Christian doctors and 800 medical students across the UK and Ireland.
As well as uniting Christian doctors and medical students and supporting you in sharing faith, we support and encourage overseas medical mission and work actively in public policy. Members' benefits include local groups, invitations to conferences and publications.
But there is a far bigger reason to join than just what we can offer – CMF needs you! As a member, you show that you are standing with other doctors living as Christians in medicine, both in the UK and Ireland, and overseas. As a student team, we are privileged to student members of CMF - but take joy in the greater privilege of your partnership in the Gospel with us.
Join CMF
CMF membership is only £6 per year for students, and if you sign up to pay by direct debit, it's free during your first six months. Click here to join.
Local groups
To find your local CMF group click here.
Events
for details of our events for students click here.
Publications
To view the latest issue of Nucleus, our journal for students, click here.