Hard Questions about Health and Healing
<< back to bookstore frontpage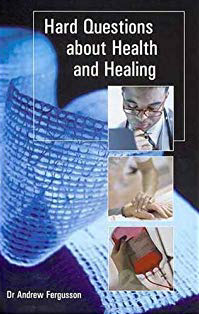 Order Ref: Har0504
Published by: CMF London (2005)
Author: Andrew Fergusson
ISBN: 9780906747346
Price: £5.00(RSP: £8.00, save £3.00)
Society is obsessed with health but uncertain what it is. Modern medicine's 'miracles' appear to offer eternal life but ultimately disappoint, and while parts of the church never pray for healing others over-emphasise it.
Biblical and balanced, readable yet researched, this book is for professionals and public who want credible answers to hard questions like:
How can scientific doctors possibly be Christians
What is 'the image of God'?
What are health, healing and healthcare?
What are 'gifts of healing'?
Why is complementary / alternative medicine so popular?
Do healing miracles happen today?
Why does God allow suffering?
All orders are subject to availability