Attitudes to ageing and dying
<< back to bookstore frontpage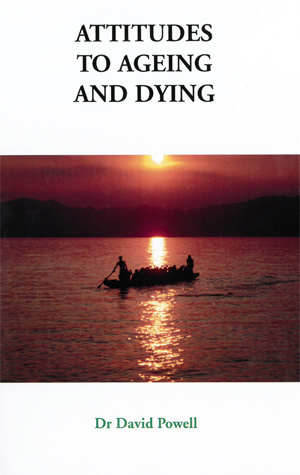 Order Ref: Atti1309
Published by: Powell Charity Trust (2013)
Author: Dr David Powell
ISBN: 9780956233622
Price: £7.00(RSP: £7.50, save £0.50)

This is an important book. it deals with vital medical atters but does so in laymans language. the author starts by discussing ageing and attitudes to it in medicine,the community and the church. He goes on to deal with death, the timing of death, the extent to which life should be prolonged, dementia, abortion, suicide, the right to die, helping to die and so on.

Dr Powell writes from an explicitly Christian point of view but states both sides of the argument in all these fields. He strives to be fair. He is widely read and has a most impressive grasp of his subject. He writes in plain English.

We strongly recommend a careful study of this book because these are not just theoretical questions but real problems which we all will have to face in real life, whether they concern our relatives, others or ourselves.

All orders are subject to availability