Right to die?
<< back to bookstore frontpage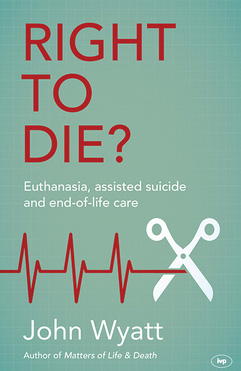 Order Ref: Righ1509
Published by: IVP (2015)
Author: John Wyatt
ISBN: 9781783593866
Price: £7.00(RSP: £7.99, save £0.99)
The case for assisted suicide seems to compelling. Surely it can't be wrong to help desperate people to kill themselves. Don't we have a right to take our own lives - in certain circumstances?
John Wyatt helps us to navigate the arguments with hearts and heads engaged, and above all with our Bibles open. There are practical and compassionate alternatives to assisted suicide, and as many who have gone before us have found, the end of our lives on this earth may turn out to be a strange and wonderful opportunity for growth and internal healing.
John Wyatt is Emeritus Professor of Neonatal Paediatrics at University College London and author of Matters of Life and Death (IVP).
All orders are subject to availability