Small Book triple pack
<< back to bookstore frontpage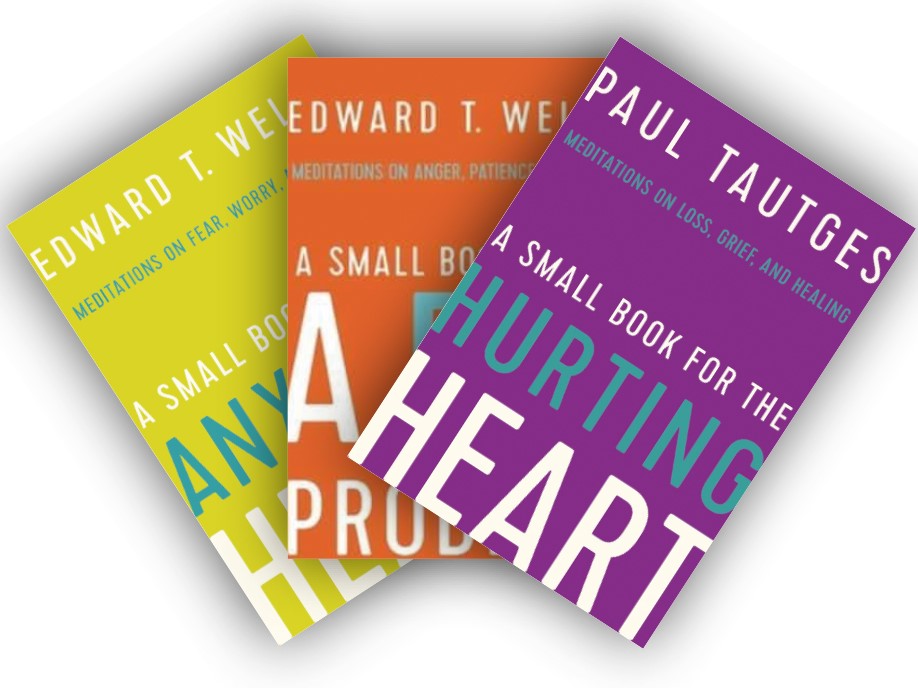 Order Ref:
Price: £15.00
A small book about a Big Problem - How many times today were you frustrated? While you might not think about it often, if you look closely at any day most everyone can find anger in their actions and attitudes. Anger is so common—yet it also hurts us and others. Can anyone truly find peace? Yes, but you need a plan.
A small book for the Anxious Heart -
Everyone wants less anxiety and fear. God speaks some of the most beautiful words in Scripture to anxious people. In
A Small Book for the Anxious Heart
, Edward T. Welch shares fifty short readings to teach us about God, lead us to trust him for today, and give us assurance that he is with us.
A small book for the Hurting Heart - In this short but powerful devotional book, author and pastor Paul Tautges shares the comfort and peace of Christ in fifty brief readings, helping those who are grieving find encouragement and healing. Get to know the Man of Sorrows, who is well-acquainted with grief and sadness, and sit in the healing balm of God's Word.
All orders are subject to availability