Welcome!
Are you a doctor in training? If so, whatever your age, grade, chosen career path or region of the country, CMF has provision for you via the Junior Doctors' ministry.
'As Christians who are doctors, it is important for us to unite with one another, sharing fellowship, education and serving God together, be that in the UK or elsewhere in the world. CMF helps me to do this.'
Dr Victoria Parsonson - a missionary doctor in Madagascar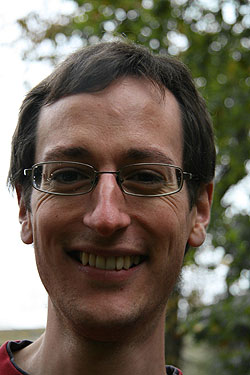 Dr Andrew McArdle -
Chair of the Junior Doctors' Committee
We have much in common: workplace issues such as rota negotiations, antisocial working hours, postgraduate exams, appraisals and workplace-based assessments; ethical issues that challenge our faith through our day to day work; and the repercussions on our faith and personal lives of relocating for work (and the inevitable church-hopping that goes along with it).
CMF would love to support you through your time as a junior doctor. There are many ways in which you can get involved… Have you considered attending a regional CMF event, connecting with junior doctors in your area, or signing up for the pastoral care scheme?
'The pressures of the world don't evaporate when you become a doctor – they get stronger. You're faced with all kinds of different temptations such as money, sex and alcohol, as well as ethical issues which come more to the fore because you're working as a doctor. CMF is great at equipping people to deal with that.'
Dr Mikey Bryant - a DTMH student in Liverpool
Junior Doctors' in CMF
CMF has a junior doctors' committee; a dozen or so individuals, themselves at various stages of training in different specialties.
Their work with CMF includes:
Junior Doctors' Conference and Careers Day
liaising with the international committee
working with and supporting Christian medical students
helping to produce Triple Helix magazine


Feedback
We'd love to hear your feedback on ways in which you have been involved and how you've found it, if you are wanting to develop provision for doctors in training in your area, or perhaps want to get involved in the work of the Junior Doctor's committee.