Welcome!
Are you an F1? A senior registrar? Or somewhere in between? If so, then you're in the right place!

'As Christians who are doctors, it is important for us to unite with one another, sharing fellowship, education and serving God together, be that in the UK or elsewhere in the world. CMF helps me to do this.' Dr Victoria Parsonson - a missionary doctor in Madagascar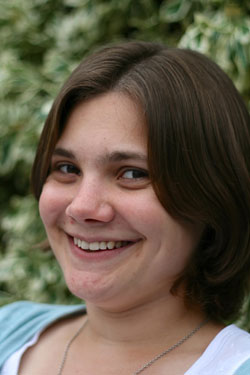 Clare Bird -
Chair of the Junior Doctors' Committee
From your first day as an F1, to your final day as a registrar, and all the extra bits in between, life as a junior doctor holds plenty of opportunities and challenges.
CMF seeks to encourage and equip junior doctors to live and speak for Jesus at work, amidst the challenge of difficult rotas, relocation, postgraduate exams and career planning. It also helps you to think about ethical dilemmas, the changing political climate and overseas mission. The opportunity for fellowship with like-minded people is one of CMF's greatest resources, so please make the most of this website to find out about conferences and local groups. Also, do keep your details up to date via the members section of the website. If you need any other information, get in touch with Ruth Haley in the office.
'The pressures of the world don't evaporate when you become a doctor – they get stronger. You're faced with all kinds of different temptations such as money, sex and alcohol, as well as ethical issues which come more to the fore because you're working as a doctor. CMF is great at equipping people to deal with that.' Dr Mikey Bryant - a DTMH student in Liverpool
CMF has a committee of Junior Doctors who help to organise the Junior Doctors Conference and Careers Day Conference. They also work to encourage and support Christian medical students and those Juniors involved in work overseas. The committee also helps produce Triple Helix magazine.