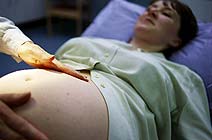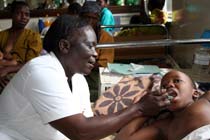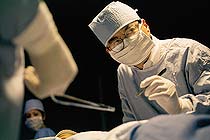 news
Latest news and comment from the Christian Medical Fellowship
Showing 1 - 10 of 189 News Items
CMF eNewsletter 2012 #14
19/12/2012 You will no doubt be aware that the government now plans to introduce new legislation in January 2013 to change the legal definition of marriage to allow same sex marriage. Along with many other Christian organisations we are encouraging our members to make their voice heard on this crucial issue. So far 620,000 people have signed the Coalition...
Read News Item...
CMF eNewsletter 2012 #13
3/12/2012 Healthcare Carol Services You and your colleagues are warmly invited to attend our carol services for healthcare professionals in Cardiff or London on 18 and 19 December respectively. Autumn Appeal Graduate members should have received this year's Autumn Appeal letter. You can also give online to this appeal which will help us connect members and...
Read News Item...
CMF eNewsletter 2012 #12
28/9/2012 Pray for doctors - Healthcare Sunday 2012 is on 21 October. Ask to show this two-minute video at your church or in your small group and ask people to pray for doctors and other healthcare workers. Support medical students - Help medical students to connect, learn and serve. Pass on these new CMF videos to anyone you know who is starting medical...
Read News Item...
CMF eNewsletter 2012 #11
12/9/2012 Freshers Forward this CMF Freshers' video link to any young people in your church who are heading off to medical school in the next few weeks. And if your church is near a medical school, be ready to offer hospitality to new students. Students can connect with CMF in medical schools online here. Making connections Already more than a hundred...
Read News Item...
CMF eNewsletter 2012 #10
16/8/2012 ' Right to die' cases rejected by High Court Three High Court judges have rejected two high profile 'right to die' cases. A judgement has been handed down for the cases of Tony Nicklinson and 'Martin' today. Read more in this blog post . Starting medical school? Today is A-Level results day. For those who are successful and heading to medical...
Read News Item...
CMF eNewsletter 2012 #9
26/7/2012 Welcome scheme Newly qualified doctors are starting their new jobs in the next week. CMF's Welcome Scheme puts junior doctors in touch with a more senior Christian doctor, helping juniors to settle in to new placements. Find out more here . Junior doctors - give us your new contact details here . To become a CMF Welcomer click here . What church...
Read News Item...
CMF eNewsletter 2012 #8
6/7/2012 BMA ARM: Assisted dying and abortion counselling votes CMF member and former Head of Student Ministries, Dr Mark Pickering, successfully asked the BMA ARM to back independent abortion counselling for women, something that's not currently required by law. Read what happened here . Meanwhile a crucial vote led to a convincing defeat for a motion to...
Read News Item...
CMF Talk for BMA Breakfast in Bournemouth, 27 June, 2012
28/6/2012 Evidence-based faith – and the problem with infinities About 40 years ago, I worked with CMF to promote Christian belief among medical students. In those days, few students claimed to be atheists. The majority were agnostic and my approach was to challenge them about the person of Jesus. I too had been agnostic, veering at times towards the...
Read News Item...
CMF eNewsletter 2012 #6
31/5/2012 Connecting members In the next week you will receive a letter from Pablo Fernandez, CMF Head of Graduate Ministries, inviting you to serve as a CMF link in your workplace, locality, church, deanery or foundation school. We want to identify CMF members in each region who will serve the fellowship by connecting Christian doctors. Please pray and...
Read News Item...
CMF eNewsletter 2012 #4
5/4/2012 Easter greetings As doctors we like to base our decisions on evidence and at CMF we work hard to produce evidence-based research and resources. Nearly 2,000 years ago, when Jesus' first followers found his tomb empty after the crucifixion, no evidence could be produced to counter the disciples' claim: 'He is risen!' Neither the Roman soldiers nor...
Read News Item...