South East - Southampton
From the Southampton CMF Reps
We're a large student group, supported by local doctors, who meet up once a month to enjoy a home-cooked meal together at a doctor's house close to campus. Each meeting we also have a different speaker who prepares a talk for us, allowing us to learn and discuss how God's word impacts our work and our lives as medical students and later as doctors. It's a wonderful time of fellowship that many would agree has made their time in Southampton a lot more enjoyable! As a group, we are also excited to share the gospel and get involved with all students across the medical school.
Last year's highlights included
- CMF National Student Conference
- Lunchtime discussion with ethics professor John Wyatt
- A great evening with Dr Swee Ang – a surgeon working in Palestine
All are welcome to join us
For more information visit our Facebook group: CMF Southampton or email: cmfsouthampton@office.com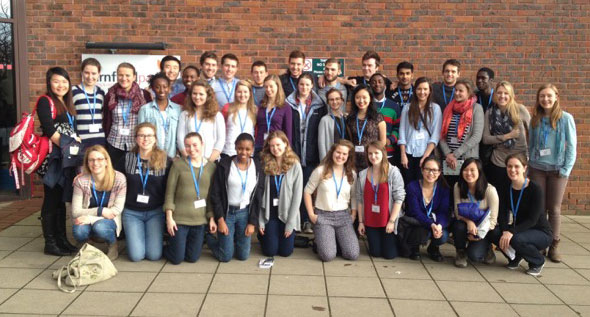 << student contacts in your area
Student Link: a medical student who provides a link between the student group and national CMF and is actively involved in running the local group.
Medical School Link: a graduate doctor who supports the local CMF medical student group by being a point of contact for them, and by linking them with other doctors locally and CMF generally, in order to further the aims of CMF (discipleship, evangelism, mission, values).
National Student Council: a medical student and regional representative for CMF working with CMF student groups at each medical school.