Donations
Help us to continue supporting Christian health professionals at the frontline
In the midst of the COVID-19 pandemic, CMF members are working throughout the NHS, the voluntary and private sector and around the world, to provide essential care for those in greatest need. CMF is working hard to support, equip, and encourage our members spiritually, professionally and practically. But we can only continue to do this with your help and support.
Only 40 per cent of CMF's annual income comes from member subscriptions. The most of rest comes through donations.
Your gift will help us provide doctors, nurses, midwives and students with the connections, opportunities, resources, training and support they need to live and speak for Jesus Christ in this current crisis and beyond.
You can make a one-off donation to CMF's general funds, or to specific ministry areas using the forms below. If you would like to give regularly, you can set up Direct Debit using the form below. If you are a UK tax payer, your gift is eligible for Gift Aid; let us know by email to admin@cmf.org.uk and we can claim your tax back as well, at no extra cost to you.



Make a one-off donation
Set up a direct debit
Donate to individual departments
Support CMF staffworkers
Find out about the work of CMF's staffworkers, how you can support them, and sign up for their email newsletters.
Click here for student staffworkers
Leave a legacy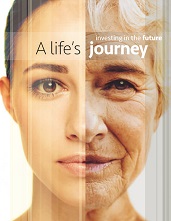 Thinking of leaving a gift to CMF in your will?
Find out more about legacies