juniors' resources
Join us on social media
Are you on Facebook? Thought so! CMF Juniors have a dedicated, secure Facebook group for members only. Also, if you're interested in our international work why not join our CMF International Facebook group. We're also on Twitter here: @CMFJuniors.
Juniors' publications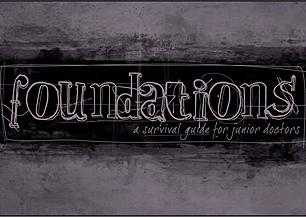 Foundations - a survival guide for junior doctors
Helping Christian junior doctors lay a good foundation for practice. This book deals with pressing issues of ethics, and topics such as medical mission, marriage and singleness- even working for CMF! A useful source of reference for years to come. Why not buy one for yourself and one for a friend or colleague.
Buy online from CMF bookstore

Surviving the Foundation Years:
Download this helpful booklet by Peter Saunders.
You can also buy a printed version from the CMF bookstore.