ICMDA
CMF is part of a global family of national Christian medical movements - the International Christian Medical and Dental Association (ICMDA). Its vision is to see a Christian witness through doctors and dentists in every community in every nation.
ICMDA was formed in 1963 when doctors from 16 different countries gathered for a conference in Amsterdam. It now includes over 70 member movements and is growing all the time, as fledgling organisations join and new movements are born.
Regular conferences are held around the world - these may be gatherings of a few neighbouring countries or of one of the twelve geographical regions of ICMDA. Every four years a World Congress brings together doctors, dentists and students from all around the globe. In 2018, 910 people from 99 countries came together in Hyderabad for a fantastic conference 'In the Footsteps of the Great Servant Healer'. The next World Congress will be held in 2022.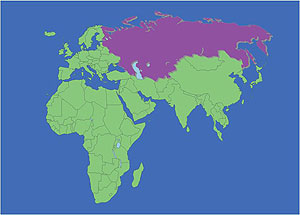 ICMDA in Eurasia
CMF UK is part of the Eurasia Region of ICMDA. Stretching from Reykjavik to Vladivostok and St Petersburg to Cairo, Eurasia is a vast and varied region, comprising a third of the world's nations and a fifth of the world's population. CMF UK has been involved in supporting other movements across the region through our annual Sydenham conference for student leaders, sending summer teams and providing books and speakers for conferences.