Mad, Bad or Sad?
<< back to bookstore frontpage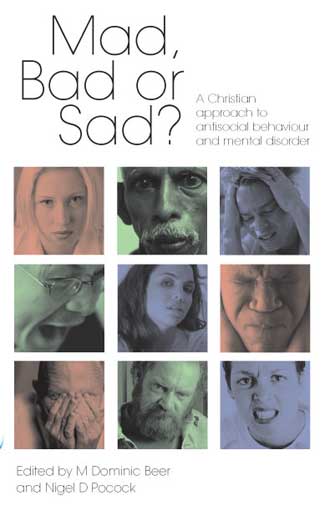 Order Ref: Mad0601
Published by: CMF (2006)
Author: Edited by M Dominic Beer and Nigel D Pocock
ISBN: 978-0906747353
Price: £7.00(RSP: £10.00, save £3.00)
Are the mentally disordered responsible for their actions? This multi-author book examines the interface between mental health and Christian belief as these relate to antisocial behaviour. The authors, all consultant psychiatrists, address questions such as:

Do health professionals make excuses for people's antisocial behaviour?
Are those with psychopathy beyond help?
Can Christian health professionals believe in the biblical concepts of evil and demons?
How should Christians respond to a member of the congregation who is a convicted paedophile?
Click here to read a review of this book
All orders are subject to availability