A Physician's Story
<< back to bookstore frontpage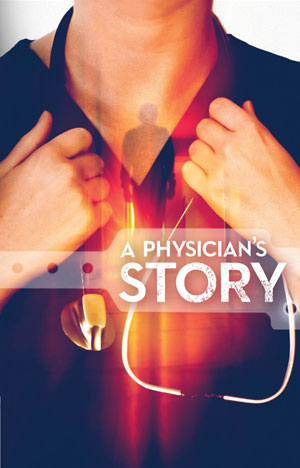 Order Ref: Phy1216
Published by: CMF (2016)
ISBN: 9781908880949
Price: £2.50(RSP: £5.00, save £2.50)
Special offer: 5 copies for £10
Please select quantity on your shopping basket.
In the near East, a physician investigates eyewitness accounts and writes the story of Jesus - a man who changed history.
In his introduction, Luke makes his purpose clear: 'With this in mind, since I myself have carefully investigated everything from the beginning. I too decided to write an orderly account for you, most excellent Theophilus, so that you may know the certainty of the things you have been taught.' (Luke 1: 3-4).
Doctor Luke looked into the evidence for himself. He spoke to key witnesses and recorded his findings. through these findings he became convinced that Jesus was not only influential in his life, but even more so in his death and resurrection - proof that he is the Son of God.
Luke and Acts are crucial documents, and have been since they were written. They are central to the world's best-selling book; a book that's been burned and banned over 20 centuries. Yet the message has thrived and transformed lives, even despite immense persecution.
Millions of people have heard Jesus' claims and believed, basing their lives on him. Who Jesus claimed to be is important. Read this account and weigh up the evidence for yourself.
All orders are subject to availability