Questioning Evangelism
<< back to bookstore frontpage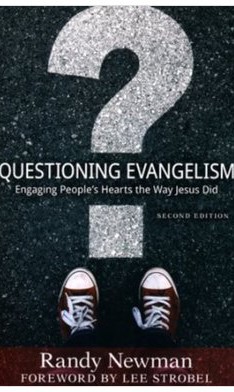 Order Ref:
Published by: Kregel
Author: Randy Newman
ISBN: 9780825444289
Price: £8.00
A revolutionary look at sharing Christ with unbelievers by using the probing, provocative, and penetrating method Jesus used to engage others in personal dialogue and caring interaction.
Sometimes the best answer is a question. It's the way Jesus often talked with people as He led them into discussions about the issues that mattered most.
All orders are subject to availability