Elective in Mizoram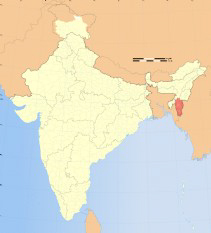 I undertook my medical elective in a Baptist missionary hospital in a remote State called Mizoram in North-East India. It was a medical experience very different from the UK and also one where I learnt a lot about medicine, myself and much more.
Before setting off, friends and family would question why I chose to travel to this location. None of them had ever heard of this place (literally)! But I was absolutely delighted that God has given me this opportunity and He has guided me through an experience of a lifetime of which I would never forget. During my time in Mizoram I learnt a great deal of medical skills and knowledge, coming across signs, symptoms and diseases which I could only ever see in textbooks. Being at a remote area lacking resources, healthcare in Mizoram relies much more on clinical diagnosis and generic medical competency, both of which were utilized extraordinarily effectively by the local clinicians.
My time in Mizoram was just long enough to appreciate the delightful lives and culture of the local Mizos. Their health system and patient's expectation of healthcare remain poor, but patients are always extremely thankful to be treated. This prompted me to think of UK healthcare from an entirely different perspective, where expectation of healthcare is much higher and is something often people do not take for granted.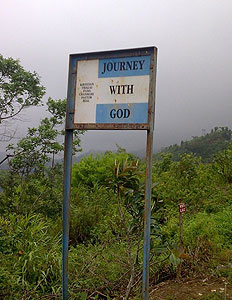 British missionaries arrived at Mizoram in the 1900's and changed their lives for good. They invented the Mizo writing, established schools and hospitals and most of all bought Jesus Christ to their lives. Now Mizoram is a very Christian state, where practically the whole of the population are Christians. It also has hugely successful churches, with many people committed as missionaries to reach into other communities. Christianity is well integrated in their everyday lives – from the moment I arrived to the moment I left, I was touched, by the way their friendliness, passion, kindness and their giving, loving, caring, never-complain attitudes. It is so wonderful and gratifying to see how God's work can, and has, reached such a remote community, switching it from what were head-hunters to a happy community living in peace and harmony.
My elective experience opened my eyes to health problems encountered by the poor where most of the healthcare needs in the world remain. It was also one that tested and stretched me in every direction – physically, mentally, emotionally and spiritually – where I learnt a lot about myself, the God I serve and how my religion fits in my profession. Above all, this opportunity to serve the risen Christ was one I heavily treasure – crossing ethnic, social and cultural barriers to minister another's practical need – and one I will look forward to accomplish again in the near future as a qualified doctor.
Article written by
Daniel Ng