Green Pastures Hospital
The first part of my elective was based at Green Pastures Hospital in a small town in Nepal called Pokhara. The hospital was set up by the International Nepal Fellowship, a Christian healthcare organisation and regularly receives overseas visitors. It was established in 1952 as a centre for the treatment of leprosy, which is still a main focus of its work today. As the prevalence of leprosy has declined, the hospital has used its expertise in rehabilitation to treat spinal injuries, amputations and other trauma. There are three doctors in permanent employment.
A typical morning started with a ward round or a clinic. In the course of a neuritis out-patients clinic, the doctors would see around 50 patients with leprosy. Their condition is monitored using a specially tailored neuritis examination, which involves palpating key nerves for enlargement and tenderness and testing sensation over the hands and feet. The feet are also examined for ulcers and corneal sensation is tested using application of pressure with a metal instrument. Patients are then referred to the multi-disciplinary team.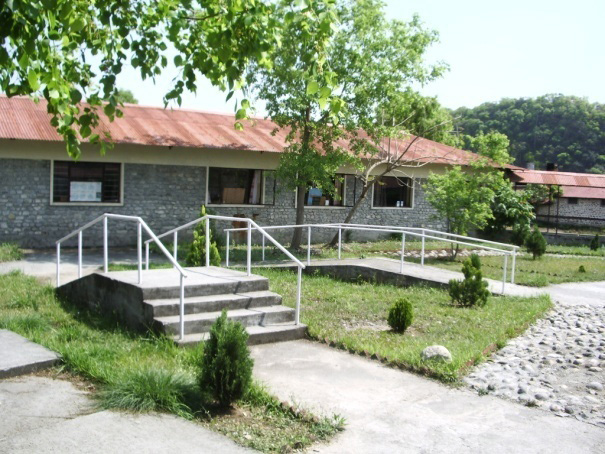 Physiotherapy Garden
Physiotherapy and occupational therapy are the mainstay of rehabilitation at Green Pastures. We spent some time watching patients learn to use wheelchairs and walk using prostheses. There is a physiotherapy garden designed to recreate Nepali terrain, involving steep, rocky paths, sand and stairs. Patients are only discharged when they can manage on all types of terrain. Before coming to Green Pastures, patients are often bed-bound or crawl along the ground. It can be difficult to persuade patients that it will be possible to walk again.
While I was in Nepal, I also had the opportunity to visit Western Regional Hospital, also known as Gandaki Hospital. It is a large government hospital providing low-cost healthcare in Pokhara and provided a very different experience to Green Pastures. We were based in General Medicine and also spent time in General Surgery, where we found staff had more time to speak English and explain things to us. It was interesting to see appendicectomies and cholecystectomies, which were both done as open procedures. We also watched a Caesarean section and some smaller procedures. The emergency department provided a good opportunity to watch Nepali doctors clerking patients. The local interns were very happy to take us around the department and translate for us, allowing us to take histories and do basic examinations. We also enjoyed going to outpatient clinics, where the doctor had more time to translate for our benefit.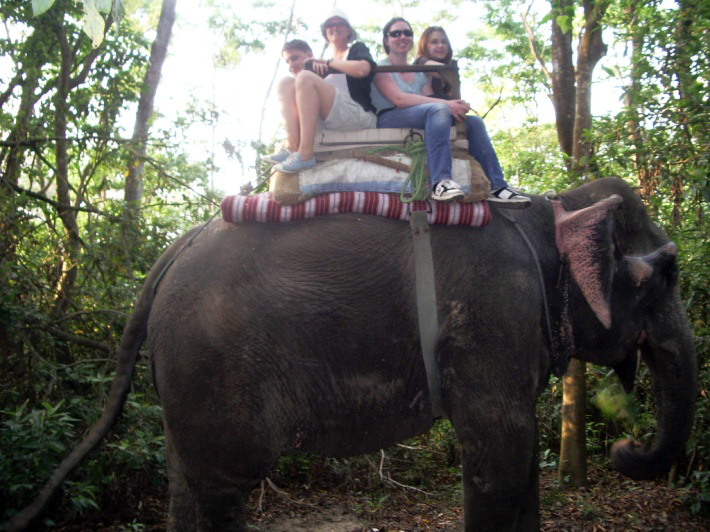 Chitwan National Park
We used our weekends to explore the local area and make visits to Chitwan National Park and Kathmandu. Pokhara is particularly renowned for Phewa Lake and Bagnas Lake and we enjoyed the sunrise from Sarangkot, a village perched on a hill overlooking Pokhara. Pokhara is surrounded by the Annapurna Himalayas.
In Chitwan, we had an elephant ride through the jungle and swam with the elephant in the river. We also watched a traditional dance and had a boat ride to see the water birds.