nucleus: September 2017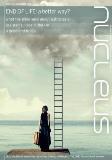 PDF version
(right-click and choose 'save as...' to download)
the end of life - a subject for all
All your patients will end up in the mortuary. Your personal mortality rate will be 100%. Think about it for a moment. The young patient who has poor veins after years of intravenous drug use whom you 'save' by heroically cannulating at 3am, will die eventually; she may conquer her addiction...
what the Bible says about euthanasia
Has modern medicine fallen victim to its own success? UK life expectancy continues to increase, though at a slowing rate. The last 150 years have seen a significant fall in infant mortality, followed by advances in treatment of infectious disease. Many more people live into their 80s, 90s and beyond...
assisted suicide in the UK
Assisting or encouraging suicide remains a crime in Britain under the Suicide Act 1961, [1] but over the last 14 years there has been relentless pressure to change this. More than ten attempts to legalise assisted suicide (AS) have been made through British parliaments since 2003 — three by each...
a good end to life
What is the first thought that comes into your head when someone says 'palliative care'? Sadness? death? Hospices? cancer? To me, when someone mentions palliative care I think of love, comfort and peace. Here's why. Palliative care is defined as 'active holistic care of patients with advanced progressive illness' [1]...
questions from students
'I've been feeling low for six months, and have lost enjoyment in meeting with others. I feel I'm a bad witness as Christians should be full of joy. I don't really want to get medical help but do you think I should see a doctor?' First of all, let's...
Essentials: back to basics
'If there is a God, I'd like to tell him or her that I did not ask to be born' — this came from my patient, a burly retired truck driver who had come to see me about his varicose veins. I'd never met him before; he had started telling...
Leadership: vocational discipleship
At CMF, we want to develop leaders who are passionate about disciple-making, helping medics and nurses to live and speak for Jesus Christ not only on Sundays or at small groups, but in the nitty-gritty of daily life. Many of us know Matthew 28:19—20 well: 'therefore go and make disciples of...
be prepared: relocation
For doctors in training, relocating is common and brings many challenges but also blessings. during medical school, and since qualifying three years ago, I have moved house, church and job multiple times including a complete fresh start when I relocated to Australia for a year after FY2. Everyone's experiences will...
distinctives: thriving in Babylon
The prophet Jeremiah, in his letter to the Jewish exiles taken to Babylon, exhorts them to seek the peace of the city, encouraging them to build, marry and settle down. [2] What a remarkably strange thing to say to a group of people who have been forcefully taken from their...
local groups: Cambridge
CMF and the Lawyers' Christian Fellowship (LCF) co-hosted this engaging, practical conference in Cambridge in March 2017 and I had the pleasure of attending. The day addressed important questions: how do Christians working in the public sphere navigate careers that are becoming increasingly demanding of our time and energy? How...
crossing cultures
I make no claim to be vastly experienced in working in different cultures, but through my elective, summer trips with CMF and later overseas medical work I have had some opportunities to gain insight. I will start with my own 'don'ts'. Don't over-prioritise cultural understanding — it is only one of...
my trip to... India
I had the privilege of spending my elective in Berhampur, India, doing community paediatrics. Needless to say it has a very different style in India! Without newborn screening there are frequent late presentations of congenital malformations and advanced disease. There is no healthcare provision for the poor and government hospitals...
a day in the life
Recently I heard the sister talking to one of the nurses about a patient — 'they're bonkers apparently, and the police don't want to stay now they're admitted!' the response? 'Oh, great! that's all I need — another nutcase!' I was sat at the desk chasing results before I went...
counterparts : Thailand
Only 0.6% of people in Thailand are Christians. Studying in Thai medical school is never easy. Moreover, being a Thai Christian and medical student is even more challenging. It is really difficult to find friends who are believers. One of our priorities is connecting Christian medical students in Thailand together...
film: Me Before You
A suicide note urges Louisa to 'live boldly' and to 'just live', but what does this mean? The movie opens to our dashing male protagonist, Will. We see him rushing off to a busy business deal when a tragic accident strikes that leaves him paralysed from the neck down. Louisa...
film: Still Alice
'You are more than what you can remember [and] you are more than what you do for a living.' So says Lisa Genova,the author of the book on which this film is based. Still Alice was inspired by Genova's recollection of her grandmother's experience of Alzheimer's. She wanted to depict...
book: Code Red
Code Red Andrew J Drain ISBN 9780906747407, CMF, 2010, £3 from CMF Bookstore How would you react knowing that you only had a few more months to live? Andrew J Drain, a cardiothoracic surgeon at the peak of his career, experiences a role reversal after he is diagnosed with acute lymphoblastic...
books: Right to die?
Right to die? John Wyatt ISBN 9781783593866, IVP, 2015, £7 from CMF Bookstore An initial survey of recent UK and world events sets the scene for a discussion of euthanasia, assisted suicide and end of life care. A particular strength is the perspective on recent events, laying out the ideas and...
BMA abortion debate; assisted suicide case
BMA Abortion Debate The BMA's Annual representative Meeting (ARM) voted in June 2017 to support decriminalisation of abortion. The motion passed appears to envisage that abortion would be treated like any other medical procedure, regulated by the GMC and other professional bodies, but not explicitly in law. The full motion was in...
HERO + HERETIC 20/21: Dame Cicely Saunders (1918—2005) & Anne Merriman (b1935)
There are now more female medical students than male in most medical schools across the UK, peaking in 2003 at 61%. [1] But it has not always been easy to be a woman in medicine, and certainly not to lead transformation in healthcare culture. However, this did not stop Cicely Saunders...