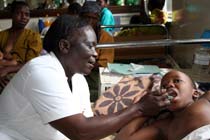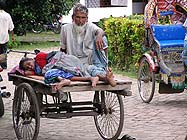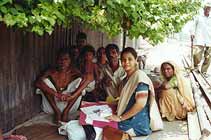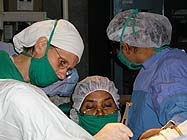 UK Based Sending Agencies

(Sending organisations at a glance)
<< Back to top
Act4Africa is a UK charity working in Uganda to reduce poverty through the delivery of health education and gender equality programmes. We work closely with busy general hospitals in Uganda and arrange tailor-made medical elective trips for medical, nursing and midwifery students. Students also have the opportunity for community work at our health and education centre in rural Mayuge, eastern Uganda. We also arrange placements for nurses, midwives and qualified doctors. As Act4Africa is a registered UK charity, students can fundraise to cover the costs of their elective and be assured that any surplus funds will go directly into the communities in which they will be working.


Africa Inland Mission is an evangelical Christian mission agency serving across Africa, and ministering to Africans living around the world. Working in partnership with the African church we seek to see Christ-centred churches among all African peoples.


Electives opportunities are available in Kenya, Uganda and Madagascar
VISION
A world that protects and promotes good mental health for all.
MISSION
Amaudo UK, works in partnership, to create affordable, accessible and sustainable solutions for people experiencing mental health problems or learning disabilities in Nigeria.
KEY AIMS
· To improve the skills and knowledge of the Amaudo Itumbauzo worker team and other associated health-workers.
· To increase the capacity of Amaudo Itumbauzo by accessing and utilising expertise, resources and funding in the UK
· To increase awareness and promote Amaudo Itumbauzo and Amaudo UK.
· To work with other likeminded organisations to share learning and knowledge about global mental health issues.
BMS World Mission is a Christian mission organisation, working in around 34 countries on four continents. We believe in holistic mission, an approach that stays true to the Christian call to evangelisation without neglecting the duty to take care of the physical needs of those in need. BMS works through long, medium and short-term workers, teams and volunteers, as well as a large number of supported national partner workers around the world, providing people, funding, training and expertise in the core areas of our work: Church planting, Development, Disaster relief, Education, Health, Leadership and Justice.

As a sending agency of the Baptist Church in the UK, medical elective applicants should be connected to a Baptist church either as their home or university church. Priority will be given to those students exploring a call to longer term overseas service.


Electives - Electives in Nepal (Green Pastures hospital, Tansen hospital)
Central African Missions (CAM) is a UK Christian charity supporting a group of Pentecostal/ Charismatic missionaries in Central Africa since 1915. Our aim is to bring encouragement, help, skills and finance to the churches in Central Africa by sending missionaries to work alongside the local churches, in partnership with them.
We believe that every Christian is called to join in God's mission, whether that means crossing the street or crossing continents, and we want to set people free to put that call into action. Our mission community is at work in more than 50 countries worldwide.

CURE International transforms the lives of children and their families with correctable disabilities in low-and middle income countries through surgical care and Christian Ministry.
For current vacancies and volunteer opportunities visit: https://uk.cure.org/help-now/jobs-at-cure/
Our main purpose is to inspire and encourage more people to get involved in mission so they can experience the positive changes brought about by the transformative power of God's work and word. We are proud to support mission workers and churches in all parts of the world.
Frontiers provides opportunities to go and live and work in Muslim communities, serving the poor, the outcast, the downtrodden, those who need healing and those who seek peace. Teams of like-minded people take their professions and gifts to live out the love of God in Muslim communities. The principal aim is to see strong, reproducing, indigenous fellowships of believers in places where there are none.

Opportunities for health professionals, both short term and long term in various countries throughout the Muslim world. Openings have included: medical electives, consultants, GPs, community health specialists, nurses, optometrists, etc.

Africa, Middle East and Asia
Founded by Nobel Peace Prize nominee, Professor Anne Merriman, Hospice Africa is a UK charity which was formed in 1993. The Vision is "palliative care for all in need in Africa". It has developed a culturally appropriate, affordable palliative care service to relieve the pain and distressing symptoms of terminally ill cancer and others adaptable to countries in Sub-Saharan Africa. Now training others throughout Africa in palliative care to degree level, it has the only institute dedicated to palliative care in Africa, training those from Anglophone and Francophone countries.
Uganda, has their model for PC in Africa and is now recognised as the only African country with comprehensive PC (2014 WHO and WHPCA Global Atlas) and the second best place to die in Africa (Economist, Quality of death index, Dec 2015). This is now an award winning service for compassionate care and training of all cadres from community to all making decisions affecting those in need and their families, based on their ethos.
The purpose of Interserve GBI is to make Jesus Christ known through wholistic ministry, in partnership with the global church, amongst the neediest peoples of Asia and the Arab World. The vision of Interserve GBI is to see lives and communities transformed through encounter with Jesus Christ.
Interserve GBI seeks to serve the neediest peoples throughout Asia and the Arab World by loving the whole person through word and deed. We are an international and interdenominational organisation that serves in partnership with the local church.

Linking hands is an inter-denominational, Christian mission. An organization dedicated to follow the command of Jesus Christ in reaching out to the poor and needy worldwide. The main mission of Linkinghands is to mobilze and connect healthcare workers to humanitarian projects world wide.
<< Back to top
<< Back to top