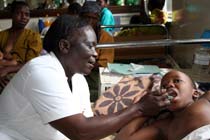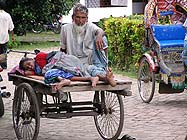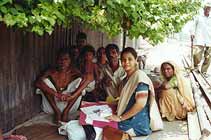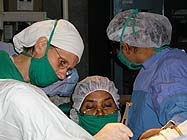 Doctors needed for Sibanor Health Clinic
Where:
Gambia
Contact:
Margaret Sherratt
Email:margsherratt@hotmail.com
Website:http://www.sibanorclinic.gm/
Background information
To download the PDF, right click on the link above and select 'Save Target As...'
Doctors needed. Gambia (Sibanor). Any length of time from 2 weeks to long term.
All Christian doctors post-F2 considered. Experience in GP/Paediatrics/O&G or a Diploma in Tropical Medicine is useful but not essential. 'F3' doctors very welcome; it's easy to fly back to UK for interviews due to very cheap flights in the tourist season (UK winter).
Retirees also welcome including those who would like to work intermittently e.g. one or two months at a time on a regular basis, eg, annually.
The doctors share responsibility for the ward and care for all the patients out-of-hours. They are allocated to either the general outpatient clinic or the HIV clinic for routine clinic duties. The doctors are also responsible for teaching, maintaining clinical standards in the clinic and developing relationships with other healthcare providers in the Gambia.
"I have loved my time at Sibanor with WEC. I have had the opportunity to learn new skills, develop in confidence as a doctor and grow in my Christian faith. It has been a huge privilege to be welcomed by the Gambian people and to serve alongside the amazing missionary team here."
Qualifications:
Doctors with at least 2 years postgraduate experience as you will need to be independent when on-call. Flexibility and a willingness to try new things is essential.