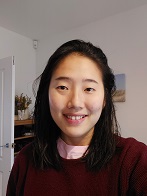 ESTHER
"I live with two friends in Headington and currently work at the John Radcliffe as an internal medicine trainee. I attend Magdalen Road Church in Iffley. It's a great honour and privilege to join the leadership team at Oxford CMF.I have recently been encouraged by this verse:
And in him you too are being built together to become a dwelling in which God lives by his Spirit. Ephesians 2:22
Paul speaks to the Ephesian church who live in a rebellious city overshadowed by the temple of Artemis, full of pagan rituals and idolatry. He speaks of the power with which they can be clothed when they are united in Christ, whatever their ethnic/cultural/educational background. This message seems relevant to us living in Oxford today. God meant us to be united in the truth, with Christ Jesus as the chief cornerstone, to become a place for him to dwell - which is amazing! Individual believers as God's temple, but with great power by being together. I'm excited that this is already happening in Oxford through prayer groups, churches and CMF and hopeful that we will continue to grow together as a living body for Christ."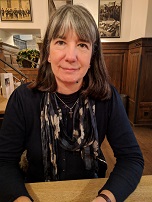 CHARLOTTE
"Greetings to all members in West Kent!
I am Charlotte Abson and I finished working as a Consultant Oncologist based at the Cancer Centre in Maidstone earlier this year, after over 20 years treating breast cancer in Maidstone and Medway.
With more time on my hands now, I am delighted to have come on board as the West Kent Catalyst Team leader, taking over from Paul Ryan whose sterling work has kept us going for the last 2 or 3 years, and especially through the ups and downs of the last 18 months.
My vision for the role is to get a small nuclear "catalyst" team together, to cover specific areas such as supporting junior doctors, nurses, prayer, etc depending on the local needs and skills available.
I commend those of you on the fringes of CMF to find out more about the many things in its armoury to support us in our work as Christian doctors and nurses.
...To him who is able to do immeasurably more than all we can ask or imagine, according to his power that is at work within us... Ephesians 3:20"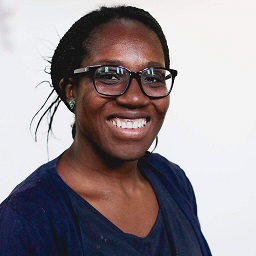 PHOEBE
"I'm a Specialist Registrar in Rehabilitation Medicine, currently working in Derby. I'm really excited about what God is doing in this wonderful region of the East Midlands which has now been my home since medical school! Our hope and prayer over the coming few weeks and months is to see a strong, connected and flourishing community of doctors, nurses, health professionals and students in the East Midlands who are seeing God at work in the places where they live, work and study. We hope to see local groups develop, grow and strengthen, as well as an overall sense of unity in our purpose as health professionals in the East Midlands. I can't wait to see what God will do in and through us all as we journey together."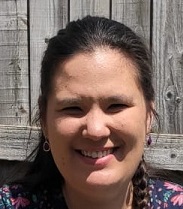 CHRISTI
"My name is Christi Brasted and I am an ST4 in Obstetrics and Gynaecology at Burnley General Hospital and currently live with my husband, Andrew, in Bolton. I feel privileged to be taking on this new role of Catalyst Team Leader for Greater Manchester and am looking forward to forming a team and seeing our group grow in unity, fellowship and support for one another.
My passion is to connect Christian healthcare professionals of all backgrounds across Greater Manchester and beyond to be able to find and meet with other healthcare professionals in their workplace or where they live. I would like to see a network grow of different workplace prayer groups, small groups across Greater Manchester and see a smoother transition from being a medical/healthcare student to a junior graduate and then all the way through to retirement.
I would like to develop a database of specialty mentors who can connect with medical students and junior doctors to help assist them in their choice of specialty training as well as workplace contacts for every hospital in Greater Manchester, so that when doctors, nurses or other healthcare professionals change hospitals, there is already a friendly point of contact to call on. I would like to see more nurses, midwives, nursing/midwifery students and other healthcare professionals join the CMF group."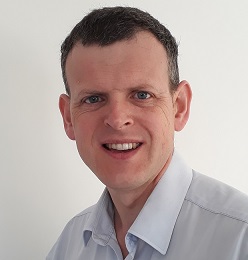 JAMES
"It is my privilege to be the team leader for the West Midlands Catalyst Team. I am a GP in the Black Country area and live with my family in Birmingham. I have been involved with CMF in the West Midlands since coming to study medicine at the University of Birmingham. Since my student days I have also been connected to the International Christian Medical and Dental Association most recently serving as the Regional Secretary for Europe and Eurasia between 2008 and 2014.
The friendships I have made and support received through CMF and also the ICMDA have been a large part of my journey as a Christian in healthcare. Two pivotal moments which have transformed my view and experience of working as a healthcare professional were realising as a student that everything I do was to be done for God (including my studies and work in medicine) and then later as a junior doctor discovering the joy that God also invites us to work with Him.
It is my hope and prayer that along with all of the members of the West Midlands Catalyst Team that we are a help and encouragement to healthcare professionals in our region as we seek to be followers of Jesus in healthcare with all the variety and richness which that brings."
To contact James and the West Midlands Catalyst Team email: cmfwestmidlands@cmf.org.uk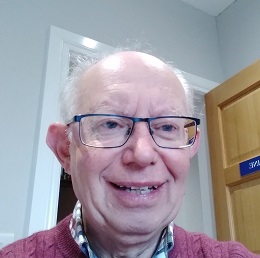 WERNER
"Greetings to all present Catalyst Team Leaders and CMF UK members in Northern Ireland and everywhere.
When I retired in 2011 from the NHS as a Consultant Physician, I joined the well-established CMF committee in Northern Ireland and later became its Chair. Even though retired from clinical work, with 2 daughters and a son-in-law in hospital consultant work I am kept in touch with what is happening in the NHS "at the coal face."
We were used to working as a committee and doing all things together. Reading about catalyst teams made me think - are we really doing all things together well? What about the catalyst emphasis on prayer, and allowing committee members to focus on their passions and strengths, and involving other CMF members in those areas? As we prayed about this, we shared at our AGM in early 2021 (by Zoom!) that we were looking into this prayerfully. And so, we are transitioning into a Catalyst team.
I pray that we may retain the lovely fellowship we have as a committee but involve others significantly in what we do. It's great that CMF provide resources and open sharing links for those involved in similar areas throughout the UK.
Ultimately the work is only a small part of what God is doing as He builds His Kingdom.
'His Kingdom is an eternal Kingdom; his dominion endures from generation to generation.' Daniel 4 v3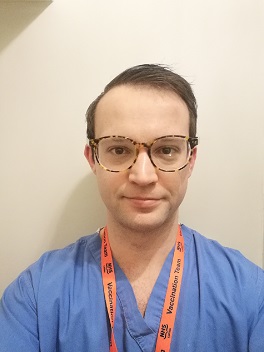 ED
I'm a GP trainee based in Edinburgh and working in Fife. It is such a joy to lead the Catalyst Team in South East Scotland, which covers NHS Borders, Fife and Lothian health boards. As a team we exist to create a culture of living and speaking for Jesus in healthcare in SE Scotland. I'm so honoured to be working with a great team of people from various Christian backgrounds, united together in this vision. I certainly find it hard to integrate my faith and work every day, and I really value the support and community that my local CMF group provides. It's also a joy to link in with medical students at Edinburgh University, and partner with them in big events like the annual healthcare carol service. Our big passion right now is to connect with a broader range of healthcare professionals in SE Scotland. We are looking forward to a big get together in March 2022 to connect and explore what local healthcare workers would value from CMF . Check out cmf.li/CMFScotland for more information, including different parts of our local work, our blog and monthly email sign up.