doctors - events
Saline Solution - Online course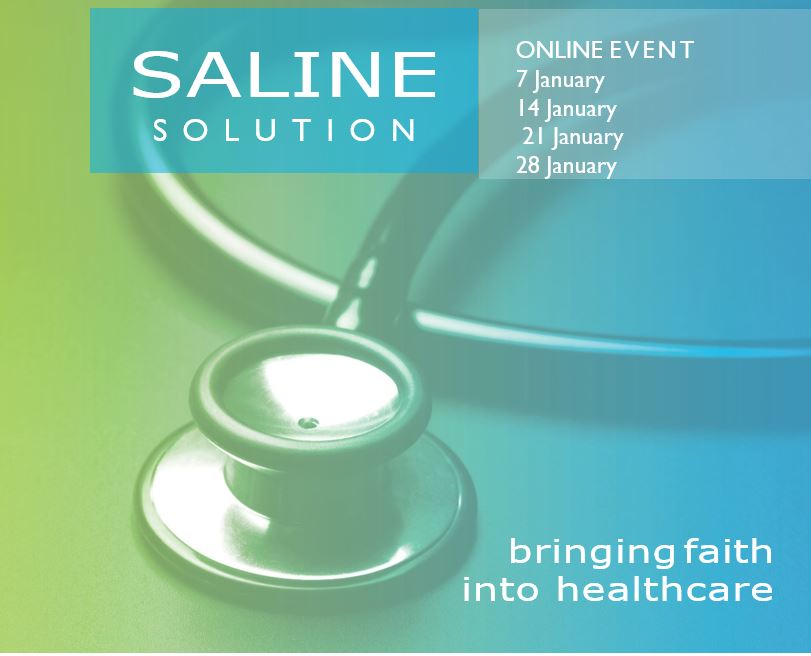 When: 7 January, 14 January, 21 January and 28 January
Where: Online
Time: 08:00pm - 10:00pm
Hosted by: CMF

To book online and for more detailed information, click here.
Zoom Saline, whole course in four sessions, Thursdays 8pm to 10pm January 7th, 14th 21st and 28th.
Prices
· Clinical student £5
· Nurse or other health professional £10
· Doctors and dentists £20
This would include the Saline workbook (digital), registration to the global Saline Online Community, certification and follow-up help and support if required. If a delegate has to miss a session, we have helpful means to cover the material at another time in that week.
Trainers include:
· Sheila Matthew - retired GP Kettering
· Rachel Mitchell - Clinical nurse tutor- Bedfordshire
· Stephanie Moss - GP Birmingham
· Werner Mcllwaine - Retired Consultant
1.