news
International Medical Students' Conference 2012
Published: 25th November 2011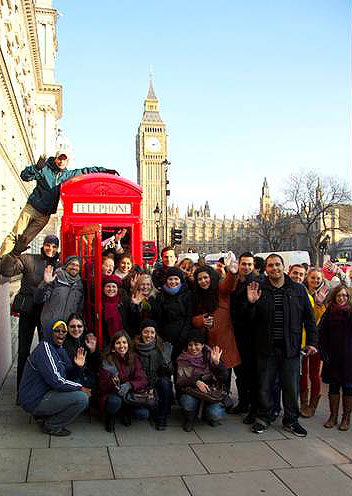 Applications are pouring in for CMF's International Medical Students' Conference (6-10 February 2012) at CMF's Johnson House. We have already received three times the number of applicants compared with previous years.

Plans are being made to increase the number of places to accommodate about 30 delegates from up to 20 countries. This is a crucial opportunity to support and equip medical student leaders from across Europe and Central Asia.
The International Medical Students' Conference is followed by the National Student Conference weekend from 10-12 February. Up to 400 people will take part in the event which is also held in Swanwick. John Lennox is the main speaker.
More on the International Medical Student's Conference...
For further information:
Dr Peter Saunders (CMF Chief Executive) 020 7234 9660
Philippa Taylor (CMF Head of Public Policy) 020 7234 9664
John Martin (CMF Head of Communications) 020 7234 9665
Media Enquiries:
Alistair Thompson on 020 3008 8145 or 07970 162 225
About CMF:
Christian Medical Fellowship (CMF) was founded in 1949 and is an interdenominational organisation with over 4,000 British doctor members in all branches of medicine. A registered charity, it is linked to about 65 similar bodies in other countries throughout the world.
CMF exists to unite Christian doctors to pursue the highest ethical standards in Christian and professional life and to increase faith in Christ and acceptance of his ethical teaching.